Asana Lab with Khalila ... Yoga and the Cosmic Body with Lisa ... Yoga and Sound Immersion with Brittany... join us for one or all of these fabulous workshops this fall!
Asana Practice Lab led by Khalila Archer

Saturday November 14th & December 12th 2-4:30pm

The Asana Practice Lab is an opportunity to investigate and strengthen our practice with the support of our community. With guidance through sweaty flow sequences, steady engagement with familiar postures, and thoughtful breakdown of complex poses, we'll explore the edges of our practice. Wisdom, kindness, and patient effort are required of us to wholeheartedly engage the challenges we encounter on and off the mat - our time together will be spent with these qualities in mind.

Expect well-rounded sessions, with opportunities to ask questions and follow your own curiosity. This series is not appropriate for beginners, and intermediate/advanced students should expect to be challenged at their level.

Please Note: This is not a therapeutic series and may not be appropriate from practitioners suffering from chronic injuries. Feel free to ask the teacher if you have any questions or concerns.
$45/single class
$40/each pre-register for 2 classes

YS Monthly Members %10 off!

YS 5 Class Members take 5% off!
register in person at yoga sanctuary or online

We Are Stardust: Yoga and the Cosmic Body

with Lisa Leizman
Saturday, November 21, 3-5pm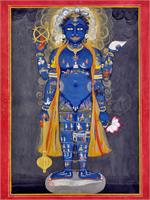 Gaze up into the clear night sky, vast and full of stars, and see yourself. This is what you are.
Yoga welcomes us to a deepening awareness of the connection between all things, to recognize the unity of ourselves with the world. What is the nature of this connection? What is the world made of? Are we made of the same thing? On this journey of embodiment, our yogic maps include asana, meditation and breath-work, as well as philosophical sources that illuminate common threads and differing perspectives on these questions.
Follow your own luminous heart and enter an interior starscape where you are a unique constellation, shining in the expanse of the universe itself.
$45/$40 members
Yoga and Sound Immersion

with Brittany Stoll and the the Binaural Beat Brothers

Sunday December 13 3-5pm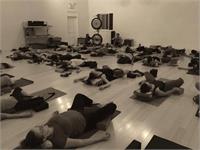 Immerse yourself in two hours of a restful Yoga practice with therapeutic sound and deep embodiment. The Binaural Beat Brothers will create meditative soundscapes for your being, breathing, and restoring pleasure with gongs, didgeridoos, and cosmological frequencies. The sounds will focus on brainwave entrainment to meditative states of consciousness, including intentional frequencies for respiratory rhythms and body restoration. The Yoga class will blend breathing practices, deep slow flow and restorative poses with the therapeutic sounds.
to sign up for workshops: clients.mindbodyonline.com/classic/admhome